So yeah my three favourite places in London: Trafalgar Square, Covent Garden and Oxford Street. So lucky me managed to hop on the train/underground (English for subway) and to the legendary Oxford Street! Putting aside Christmas shopping (I'm spoiling myself with a gorg 'Rita Ora' hat) I was looking for basic themes in all the high street shops and there was a lot of this:


-I'm kinda pleased because last year and LFW I saw this girl in the most amazing long pencil skirt with the print on, I fell in love with it immediately; so I'm not gonna lie -it feels good to buy a key statement piece for under £100!
Just a few ideas:


(chanel)

(Topshop's How to wear stars)
(BooHoo.com)

(Dolce and Gabbana )

(Colourful or monochrome -your choice)

(Dolce and Gabbana)
I also saw a lot of this:


I think it's safe to say that we're all digging the army look and what great is that it can be anything you want it to be, this look is so in right now -you'd be mad to ignore it!
Some Ideas:


(Victoria Beckham)

(Just add a hint of military to create serious style!)

(check out that gorg Chanel hat!)

(Prada's going for it!)
BTW aren't you loving creepers?: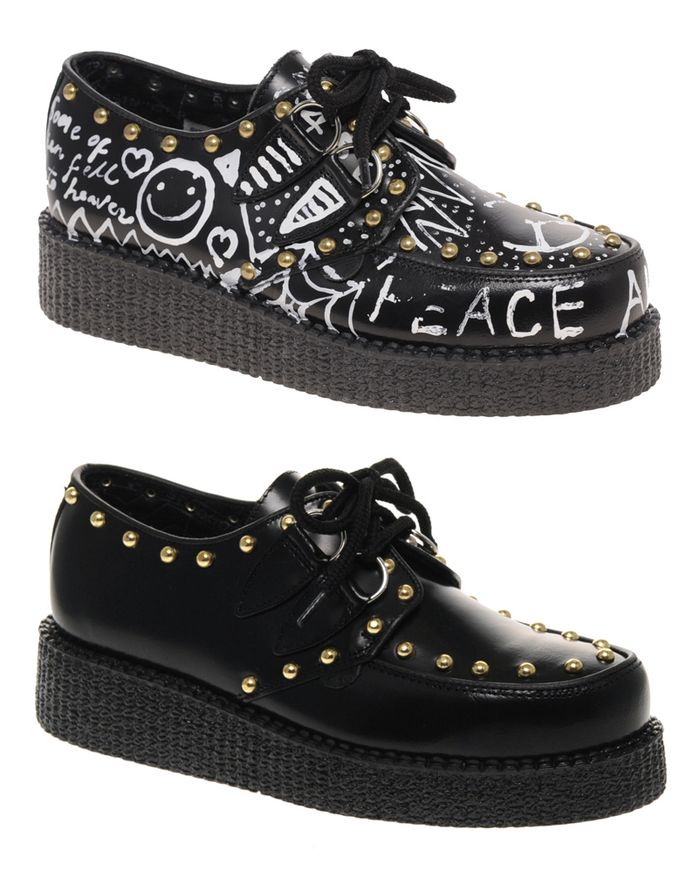 Flat

heeled

Real

Fake
We love em' really!
Best ad seen in vogue for fall!
We're also loving the heritage look:

Vivienne Westwood adding a twist to the classic

Ralph Lauren
Ok so I've jam-packed you with all da goss. But which is your fav? Heritage? Military? Galaxy? Thanks! 😀